Even though the most popular sport in India is Cricket, football can still draw large grounds due to the popularity of the ISL. Here we will look at the five largest football stadiums in India.
5. Indira Gandhi Athletic Stadium – 25,000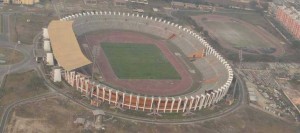 The home of NortEast United F.C., a few years ago, this ground may have appeared higher on the list; however, several stands have been closed, meaning the capacity for football matches is around 25,000.
4. Jawaharlal Nehru Stadium (Kochi) – 39,000
Home to Kerala Blasters F.C., this is a fantastic multi-use stadium in Kochi. Although it is primarily famous for generating a high level of noise from Cricket fans, the Kerala Blasters F.C. remains very popular for football matches.
3. DY Patil Stadium – 55,000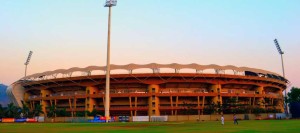 Next on the list is Mumbai's very own DY Patil Stadium. It was designed by one of India's most famous architects Hafeez Contractor and built-in 2008.
2. Jawaharlal Nehru Stadium (Delhi) – 60,000
Although for football matches this stadium allows 60,000, it is also capable of 100,000 for concerts, to due it's massive size. It's home to one of the most popular teams in India, the Delhi Dynamos.
1. Salt Lake Stadium – 85,000
Here we have the largest football stadium in India, the Salt Lake Stadium. 2nd only to the Narendra Modi Stadium cricket stadium. Built-in 1984, this stadium has seen a lot of action, with a record attendance of 131,781 in 1997. However, currently for Football Matches, the ground has a capacity of 85,000.