UEFA Champions League Stadiums Guide: 1992 – Present

By Football Tripper
Last Updated: September 2, 2021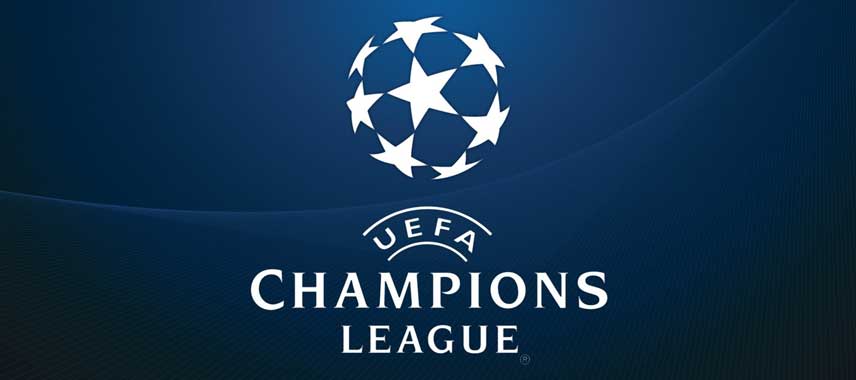 Overview
Click any row in the table below to visit that season's Champions League guide
We have stadium guides dating back to 1992 which is the start of the modern Champions League era.
Click any table row below to go to that season's stadium guide.
We are currently in the process of restoring our old guides, so please be patient.
2020-2029 Finals
| Stadium Guide | Final | Stadium | Attendance | Winners |
| --- | --- | --- | --- | --- |
| 2021-2022 | Saint Petersburg, Russia | Krestovsky Stadium | – | – |
| 2020-2021 | Porto, Portugal | Estadio do Dragao | 14,110 | Chelsea |
| 2019-2020 | Lisbon, Portugal | Estadio da Luz | N/A | Bayern Munich |
2010-2019 Finals
| Stadium Guide | Final | Stadium | Attendance | Winners |
| --- | --- | --- | --- | --- |
| 2018-2019 | Madid, Spain | Wanda Metropolitano | | Liverpool |
| 2017-2018 | Kyiv, Ukraine | NSC Olimpiyskiy Stadium | 61,561 | Real Madrid |
| 2016 – 2017 | Cardiff, Wales | Millennium Stadium | 65,842 | Real Madrid |
| 2015 – 2016 | Milan, Italy | San Siro | 71,942 | Real Madrid |
| 2014 – 2015 | Berlin, Germany | Olympiastadion | 70,442 | Barcelona |
| 2013 – 2014 | Lisbon, Portugal | Estadio da Luz | 60,976 | Real Madrid |
| 2012 – 2013 | London, England | Wembley Stadium | 86,298 | Bayern Munich |
| 2011 – 2012 | Munich, Germany | Allianz Arena | 62,500 | Chelsea |
| 2010 – 2011 | London, England | Wembley Stadium | 87,695 | Barcelona |
| 2009 – 2010 | Madrid, Spain | Santiago Bernabéu | 73,490 | Internazionale |
2000-2009 Finals
| Stadium Guide | Final | Stadium | Attendance | Winners |
| --- | --- | --- | --- | --- |
| 2008 – 2009 | Rome, Italy | Stadio Olimpico Rome | 62,467 | Barcelona |
| 2007 – 2008 | Moscow, Russia | Luzhniki Stadium | 67,310 | Manchester United |
| 2006 – 2007 | Athens, Greece | Olympic Stadium Athens | 63,000 | Milan |
| 2005 – 2006 | Paris, France | Stade de France | 79,610 | Barcelona |
| 2004 – 2005 | Istanbul, Turkey | Atatürk Olympic Stadium | 69,000 | Liverpool |
| 2003 – 2004 | Schalke, Germany | Arena AufSchalke | 53,053 | Porto |
| 2002 – 2003 | Manchester, England | Old Trafford | 62,315 | Milan |
| 2001 – 2002 | Glasgow, Scotland | Hampden Park | 50,499 | Real Madrid |
| 2000 – 2001 | Milan, Italy | San Siro | 71,500 | Bayern Munich |
| 1999 – 2000 | Paris, France | Stade de France | 80,000 | Real Madrid |
1992-1999 Finals
| Stadium Guide | Final | Stadium | Attendance | Winners |
| --- | --- | --- | --- | --- |
| 1998 – 1999 | Barcelona, Spain | Camp Nou | 90,245 | Manchester United |
| 1997 – 1998 | Amsterdam, Netherlands | Amsterdam Arena | 48,500 | Real Madrid |
| 1996 – 1997 | Munich, Germany | Olympiastadion Munich | 59,000 | Borussia Dortmund |
| 1995 – 1996 | Rome, Italy | Stadio Olimpico Rome | 70,000 | Juventus |
| 1994 – 1995 | Vienna, Austria | Ernst-Happel-Stadion | 49,730 | Ajax |
| 1993 – 1994 | Athens, Greece | Olympic Stadium Athens | 70,000 | Milan |
| 1992 – 1993 | Munich, Germany | Olympiastadion Munich | 64,400 | Marseille |

By Football Tripper
Last Updated: September 2, 2021