Städtisches Waldstadion or Scholz-Arena as it is currently known for sponsorship reasons is a multi-functional football stadium located in the Baden-Württemberg city of Aalen. Home to football team VfR Aalen, the ground was renovated between 2001-2002 and currently has a capacity of 14,500.
Table of Contents
Stadium Guide by Football Tripper
Seating Plan
Below is a seating plan of Aalen's Scholz-Arena: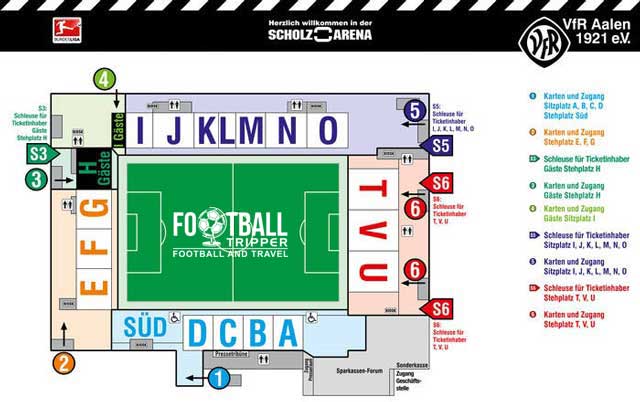 Stand Photos
Scholz-Arena is comprised of four stands: North, East, South and West.
Click the thumbnails above to enlarge an image of each stand and to read a more detailed description of each part of the stadium.