Kara?or?e Stadium or Stadion Kara?or?e is a multi-purpose sports venue located in the northern Serbian city of Novi Sad which is the second largest in the country. Used the majority of the time for the football matches of FK Vojvodina, the 14,458 capacity ground was most recently renovated in 2013.
Table of Contents
Stadium Guide by Football Tripper
Seating Plan
Below is a seating plan of FK Vojvodina's Stadion Karađorđe: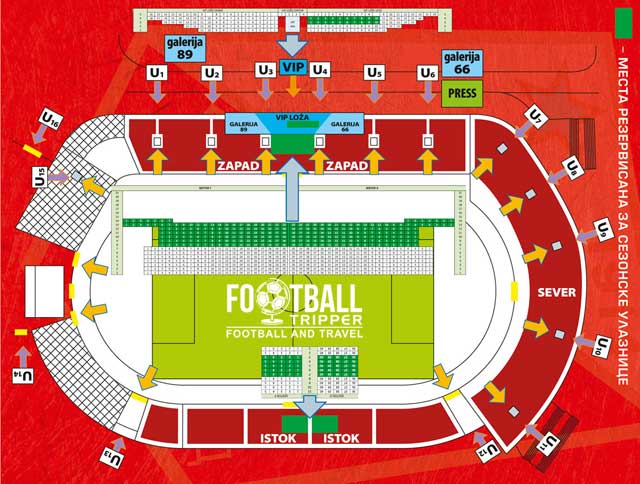 Stand Photos
Stadion Kara?or?e is comprised of four stands: North, East, South and West.
Click the thumbnails above to enlarge an image of each stand and to read a more detailed description of each part of the stadium.
Matchday Experience
Stadium Map