Hardtwaldstadion or just Hardtwald is a purpose built football stadium located in the German city of Sandhausen within the Rhein-Neckar-Kreis region. Renovated in 2002 and again in 2008, the 12,100 capacity ground is home to SVSandhausen.
Table of Contents
Stadium Guide by Football Tripper
Seating Plan
Below is a seating plan of SV Sandhausen's Hardtwaldstadion:
Stand Photos
Hardtwaldstadion is comprised of four stands: North, East, South and West.
Click the thumbnails above to enlarge an image of each stand and to read a more detailed description of each part of the stadium.
Matchday Experience
Club Shop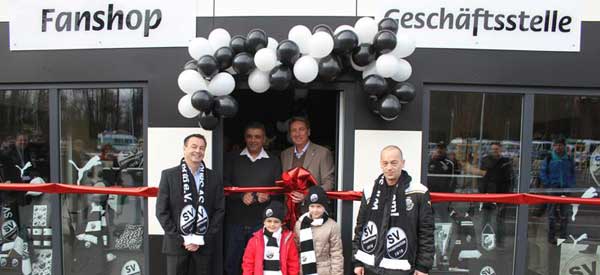 You can also buy SV Sandhausen Merchandise online here.
Stadium Map