Stadion Miejski in Bialystok translated as Bialystok City Stadium, is a purpose built football stadium located in the north-east region of Podlaskie Voivodeship in Poland. Home to football team Jagiellonia Bialystok since opening in 1972, the ground is currently undergoing major expansion with the current capacity of 7,500 set to more than double.
Table of Contents
Stadium Guide by Football Tripper
History
The original Bialystok City Stadium first opened on 22nd July 1972 after just under two years of construction, however it has since been demolished and completely replaced by new facilities. Redeveloped over a four year period between 2008 and 2004, Bialystok city stadium was rebuilt as a two-tiered multi-purpose sporting arena.
Designed by Polish architect Stefan Kurylowicz who is famed for rebuilding the Warsaw Skyline after the fall of Communism in 1989, Bialystok City Stadium cost a reported 250 million Zl which equates to around 40 million euros and is capable of seating 22,386 supporters. Fully covered, the stands form one continuous bowl as per the trend of other modern European arenas.
The inaugural fixture at the fully completed stadium was played on 18th October 2014 against Pogo? Szczecin, and Jagiellonia successfully christened their new stadium in style with a 5-0 demolition of the visitors. Witnessed by 21,196 fans, the opening match currently holds the attendance record for the new stadium, however the previous ground once held 36,000 for a game against Widzew Lódz in 1987.
Overlooked as one of Poland's four venues for Euro 2012, the closest thing Stadion Miejski Bialystok has come to hosting International football is an Under 21s match between Poland and Lithuania on 5th March 2014. The original stadium previously hosted a full international game against Bulgaria back 1in 1988.
Seating Plan
Stand Photos
Matchday Experience
Club Shop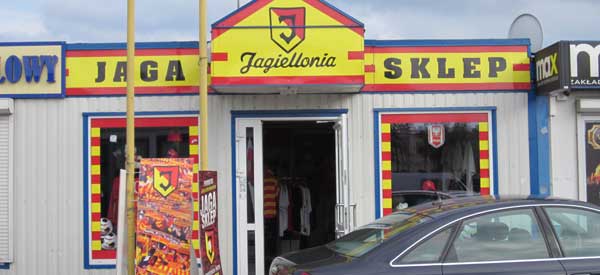 Location
Visiting the Stadium - Travel
Stadium Map